calico cowgirls
Calico Cowgirl is all about a girl named Calamity Jane, who wants to reach for the stars and dance to the beat of her own cowboy boots and be a constant friend and confidant who encourages and supports others.
Give me chickens, lots of strawberries and a big pink barn  
Don't fence me in  
Let me ride my horse with my cowboy hat and neck tie through the open fields and rolling hills   
Don't fence me in   
Let me sit alone to reminisce and create and dream, about the beauties of this world  
Don't fence me in   
Send me wildflowers tied with jute and love notes etched in wood   
Surround me with good people who brighten the day with a smile  
Let me sit under the stars and gaze in wonder and awe  
And listen to the birds and bees sing  
I don't want for much, just the simple life for me  
Don't fence me in   
This lovely collection of beautiful bright reds, pinks, corals, fuchsia, yellows, teals and purples will have you swirling with visions of projects and ideas for days to come. The colorful color palette combined with the uniquely designed flowers, berries and leaves is delightful. So many charming floral prints, a lovely paisley, yummy strawberries, vintage wallpaper, tone on tone flowers and a tossed daisy design make for such a fun and unique mix that works well on clothing, home decor and quilting.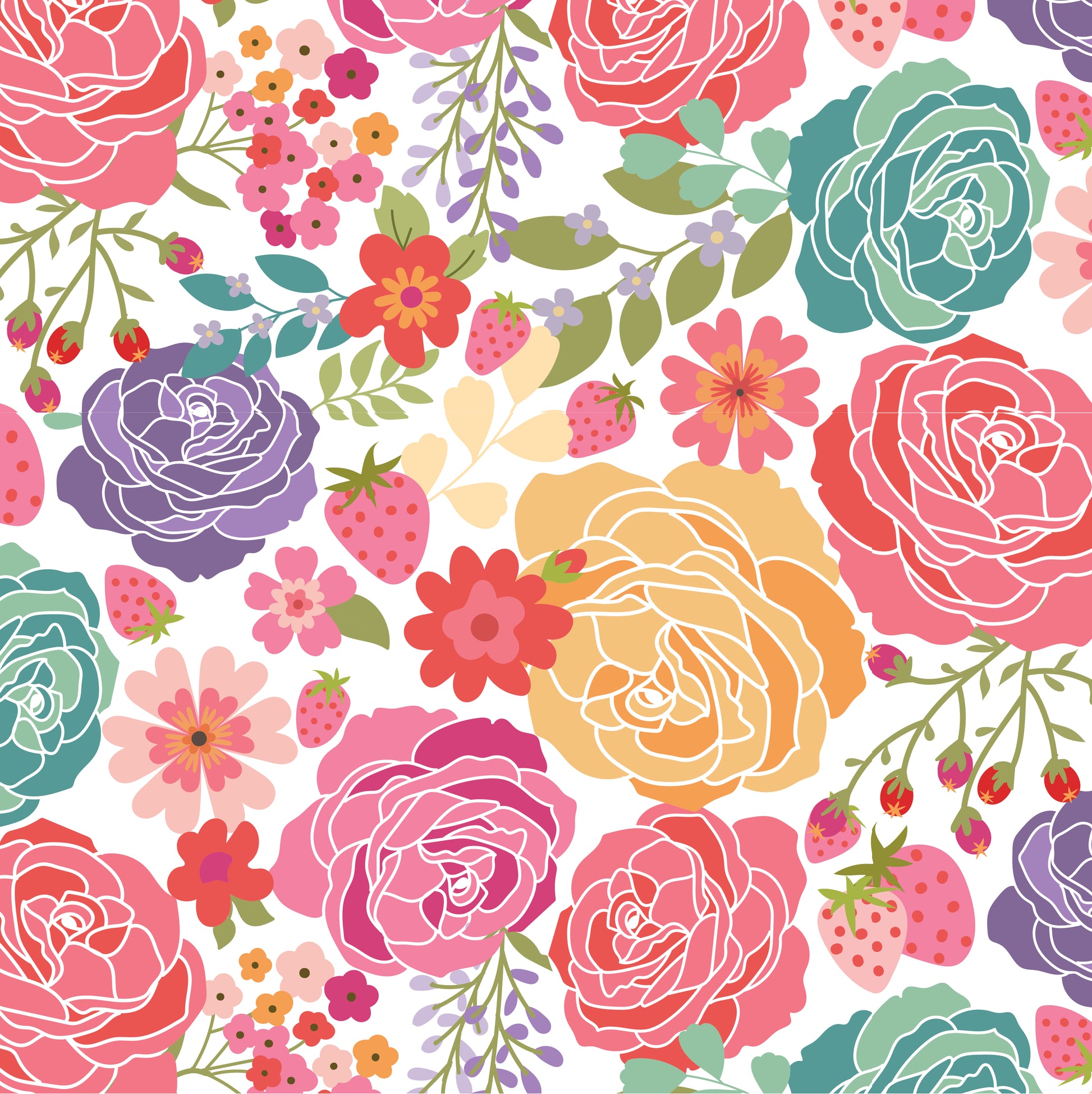 calico cowgirls fabric bundle
Buy the full collection while supplies last.