hide and seek
Designed by 
Kenzie Elston
Little gnomes, bunnies, chickens, turtles and butterflies play Hide and Seek among the flowers. They dance under the sunshine and prance outside in the fresh air. The designs are scattered and include a medallion flower layout, a row-by-row design, tossed leaves and butterflies just to name a few. The color palette combines soft corals, dusty blues and delicate sage greens.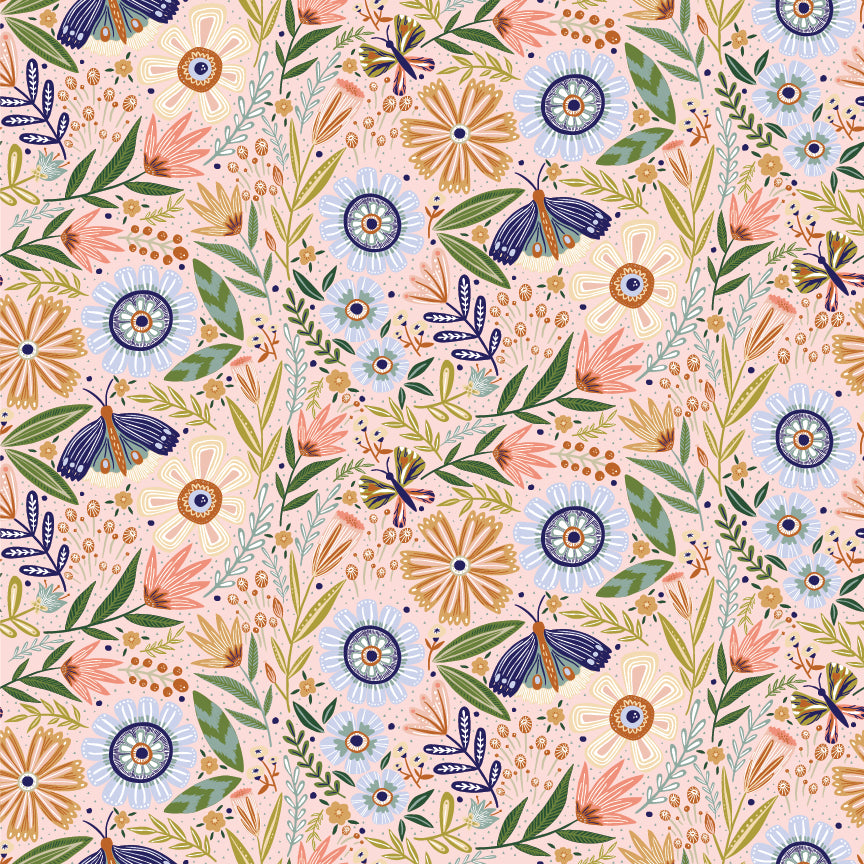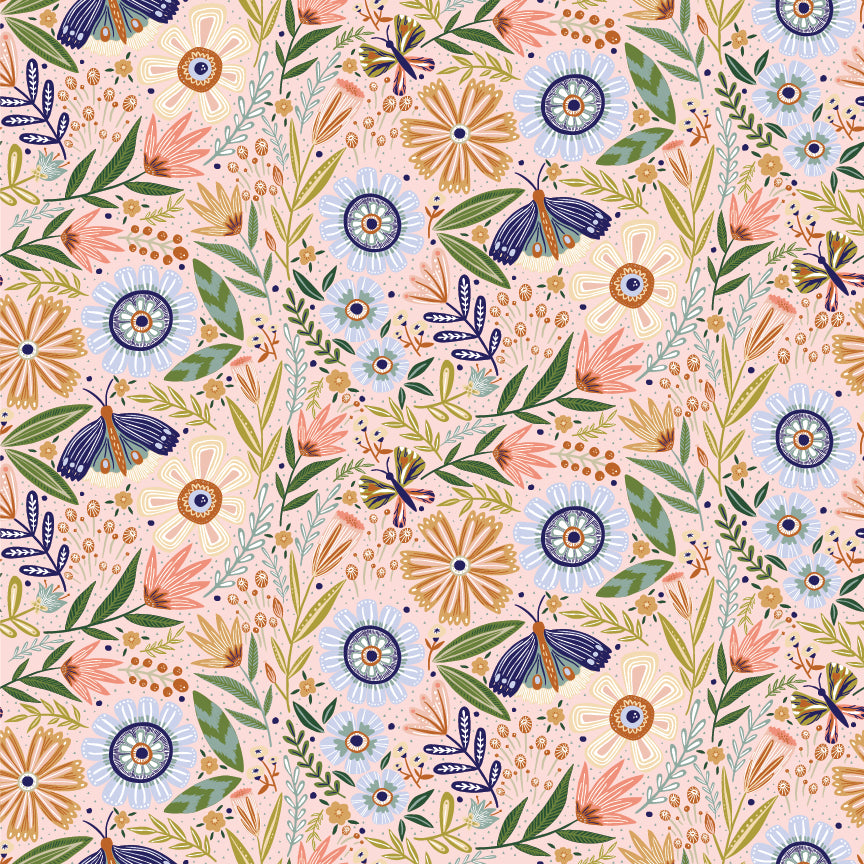 hide and seek fabric bundle
Buy the full collection while supplies last.