mushroom blooms
If you love mushrooms, you will die over how cute this Mushroom Blooms collection is. There are mushrooms of all kinds, tossed with leaves and flowers... they even have faces and clothes. There are gorgeous tossed florals with luscious blooms and pretty petals. The stripe is a little snail trail of tracks that look like crooked rows of hand stitching. The color palette combines soft butter yellows, creamy off whites, pale pinks and corals, with mints and teals to cool things down. A great collection for making children's pajamas, baby nursery items and darling quilts.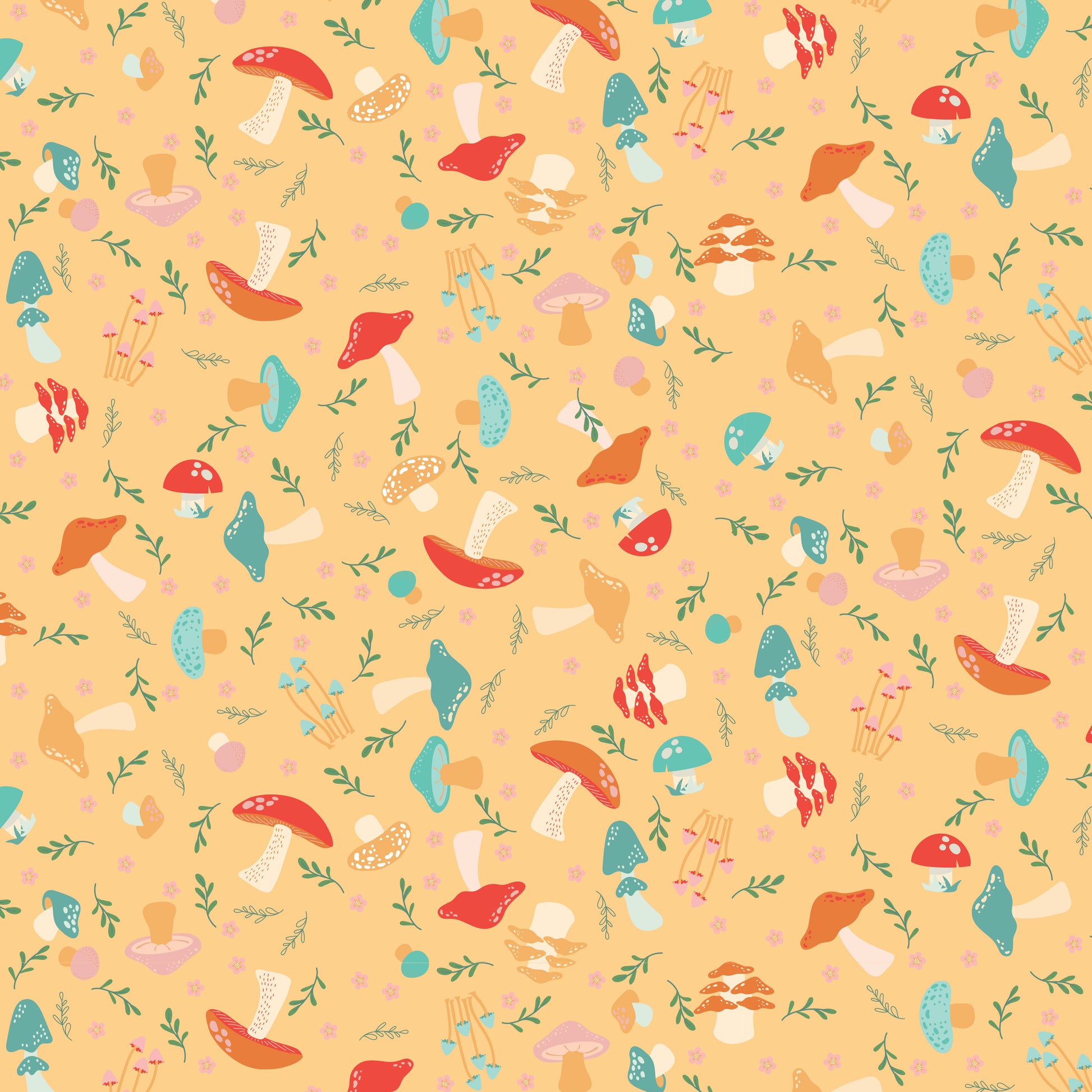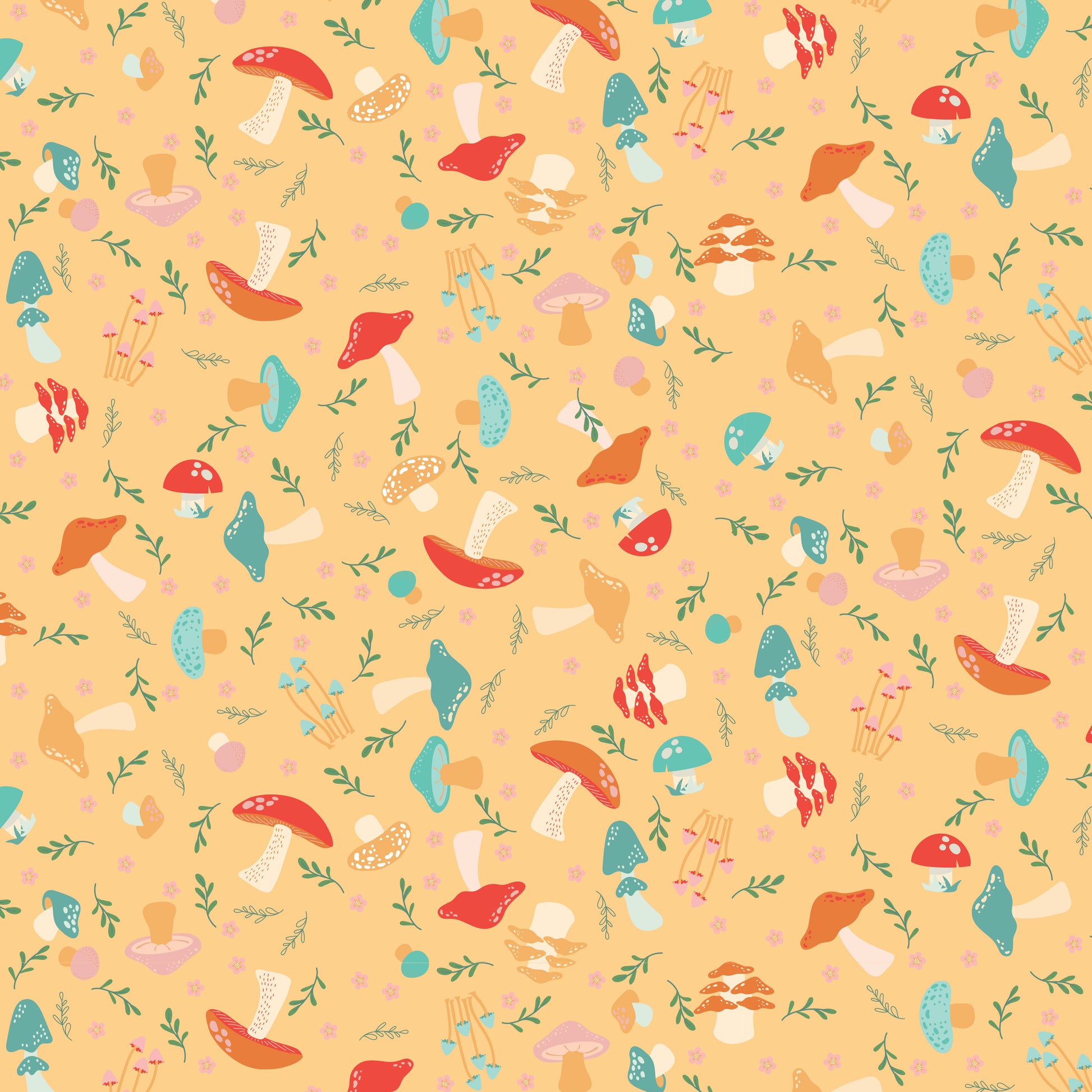 mushroom blooms fabric bundle
Buy the full collection while supplies last.