garden party
Designed by 
Sheri McCulley
Garden Party is the sweetest collection of designs with watering cans, gardening hat and tools, strawberries, birdhouses, a trellis of flowers and multiple colorways of flowers. The color palette has soft pinks, pale blues, creamy yellows, a touch of orange and raspberry with a few navy blues. The scale is small and easy to work with for quilting, home décor and clothing. If you were to ever have a secret garden these are the designs that would speak to you.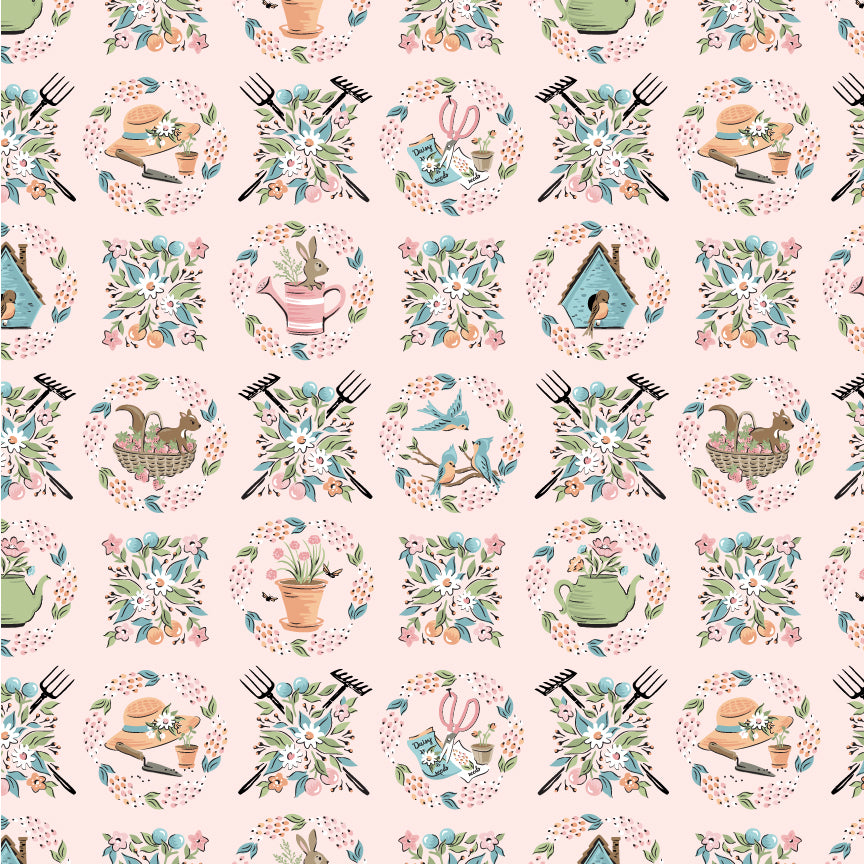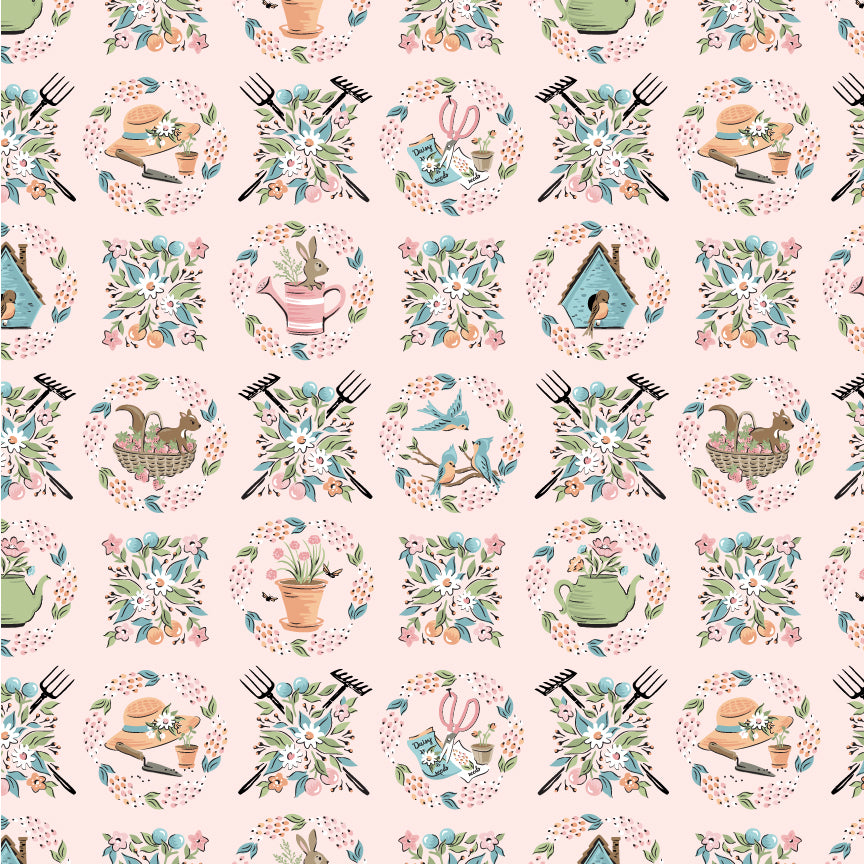 garden party fabric bundle
Buy the full collection while supplies last.